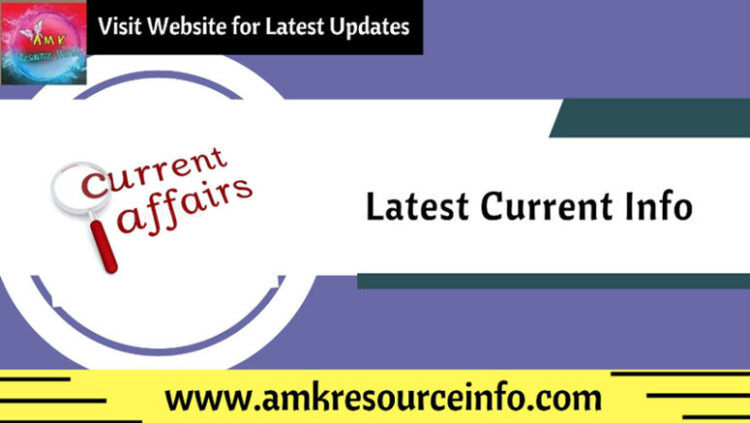 Ayushman Bhav Campaign For Universal Health Coverage launched by President Droupadi Murmu
The President of India Droupadi Murmu launched virtually the Ayushman Bhav campaign and the Ayushman Bhava portal from the Raj Bhavan in Gandhinagar, marking a significant stride towards achieving Universal Health Coverage (UHC) in India.
Ayushman Bhav campaign intends to generate ABHA IDs, streamlining healthcare services, While
Ayushman Bhava to raise awareness about critical health schemes and conditions, including non-communicable diseases, tuberculosis, and sickle cell disease.
Haryana Govt appointed actress Mita Vashisth as Chair of Entertainment Policy Council
The Haryana State Government has appointed renowned film actress Mita Vashisth as the chairperson of the governing council tasked with overseeing the implementation of the Haryana Film and Entertainment Policy.
Punjab CM Bhagwant Singh Mann Lay Foundation Stone Of Saragarhi Memorial In Ferozpur
To mark a profound tribute to the valiant Sikh warriors who gave their lives in the historic Battle of Saragarhi, A state of the art monument, dedicated to commemorating the martyrdom of 21 brave Sikh soldiers, will grace the landscape of Ferozepur
Punjab, Chief Minister Bhagwant Singh Mann unveiled his vision of developing Ferozepur district as a prominent tourism hub in the state
Jamia Millia Islamia (JMI) Vice Chancellor, Professor Najma Akhtar presented Lifetime Achievement Award-Academia
The Jamia Millia Islamia (JMI) Vice Chancellor, Professor Najma Akhtar, was presented Lifetime Achievement Award-Academia by Dr Raghunath Anant Mashelkar (Padma Vibhushan) at the Grand Conference and award function titled "Making India Employable, organised by TeamLease EdTech
RITES Ltd won Safety Innovation Award 2023
Under the Construction category, for implementing Innovative Safety Management Systems in its operations, the RITES Limited has been honoured with the Safety Innovation Award 2023 at Hotel Le Meridien, New Delhi
Brig Sanjay Kumar Mishra of Indian Army's Research and Referral Hospital conferred Dr AM Gokhale Award
In Pune the renowned ophthalmologist Brig Sanjay Kumar Mishra of Indian Army's Research and Referral Hospital was conferred with the prestigious Dr AM Gokhale Award,
Dr AM Gokhale was a renowned teacher of Ophthalmology 
Union Minister for Education and Skill Development and Entrepreneurship launched Skill India Digital (SID)
Dharmendra Pradhan, Union Minister for Education and Skill Development and Entrepreneurship launched Skill India Digital (SID), It is a comprehensive digital platform aimed at synergizing and transforming the skills, education, employment, and entrepreneurship landscape of India
Skill India Digital has introduced Digitally Verified Credentials, a secure way to showcase skills and qualifications and also offers Digital CVs through personalized QR Codes
Joshit Ranjan Sikidar takes charge as Director (Finance) of Solar Energy Corporation of India (SECI)
Joshit Ranjan Sikidar takes charge as Director (Finance) of Solar Energy Corporation of India (SECI), He was working as Group General Manager (Finance) and the Company Secretary of RITES Ltd 
Delhi Metro Rail Corporation and Bharat Electronics Limited signed MOU to develop an indigenous Communication Based Train Control System 
Union Government to expand the Pradhan Mantri Ujjwala Yojana (PMUY) till the financial year 2026
12th International Government Communication Forum (IGCF)  organized from 13th to 14th September 2023 in Sharjah
Patna Municipal Corporation started a Cash for Waste scheme for common people at Material Recovery Facility (MRF)
President of India Droupadi Murmu inaugurated Gujarat legislative assembly's Digital House project, National e-Vidhan Application (NeVA), in Gandhinagar
State Health Minister of Punjab, Balbir Singh, inaugurated Mission Intensified IndraDhanush 5.0
NTPC Green Energy (NGEL) signed an MoU with Nayara Energy to explore opportunities in the green hydrogen and green energy space
International Conference on Dam Safety at Jaipur in Rajasthan inaugurated by Vice President Jagdeep Dhankhar
4th G20 Sustainable Finance Working Group Meeting began at Varanasi in Uttar Pradesh 
Hong Kong and Shanghai Banking Corporation (HSBC) India became the first foreign bank in India to launch ONDC in a Box
Bharti AXA Life Insurance launched Bharti AXA Life Income Laabh with an aim to simplify insurance and deliver maximum protection to its consumers

Vijayawada Railway Station awarded the Green Railway Station certification by the Indian Green Building Council (IGBC)

62nd edition of the Subroto Cup International Football Tournament will be held in Delhi and Gurugram
Join Channel for Latest updates