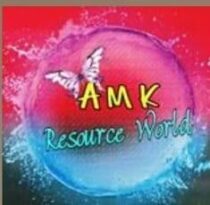 2022 : NOVEMBER Current Affairs
The Month wise Current Affairs of November 2022 are being provided to help for preparation to various Competitive Exams as Every Competitive Exam (Central and State) Consist of questions of current events covering topics of Places in News, Persons in News, Appointments, Resignations, Obituaries, Sports, Science and Technology, Awards and Honours, Committees, Books and Authors, and other
2022 : OCTOBER Current Affairs
The Month wise Current Affairs of October 2022 are being provided to help for preparation to various Competitive Exams as Every Competitive Exam (Central and State) Consist of questions of current events covering topics of Places in News, Persons in News, Appointments, Resignations, Obituaries, Sports, Science and Technology, Awards and Honours, Committees, Books and Authors, and other
2022 : SEPTEMBER Current Affairs
The Month wise Current Affairs of September 2022 are being provided to help for preparation to various Competitive Exams as Every Competitive Exam (Central and State) Consist of questions of current events covering topics of Places in News, Persons in News, Appointments, Resignations, Obituaries, Sports, Science and Technology, Awards and Honours, Committees, Books and Authors, and other
Current Affairs one liners of 1st October 2022
The Prime Minister Narendra Modi launched 5G Services and the sixth iteration of the India Mobile Congress
World's largest jungle safari park to be developed in in the Aravalli Mountain Range of Gurugram and Nuh District, Haryana
Vladimir Putin declared the Annexation of 4 Ukrainian regions by Russia namely Donetsk, Luhansk, Kherson and Zaporizhia.
R. Venkataramani appointed next Attorney-General (A-G) by President Droupadi Murmu for a period of three years
N S Rajan named as the new chairman of Advertising Standards Council of India (ASCI)
Kazakhstan changed capitals name from Nur-Sultan back to Astana
36th National Games open at Narendra Modi Stadium in Ahmedabad
The Indian delegation headed by the Minister of State for Culture Shri Arjun Ram Meghwal represented at UNESCO-MONDIACULT 2022 World Conference held at Mexico City 
Former cricket captain Sunil Gavaskar given SJFI medal by Sports Journalist Federation of India in Thiruvananthapuram
A women's rights activist from India, Srishti Bakshi won the 'Changemaker' award at the UN SDG (United Nations Sustainable Development Goals) Action Awards held at a ceremony in Bonn, Germany.
The Hero Moto Crop appointed actor Ram Charan as the new brand ambassador and launched Grand Indian Festival of Trust programme
International Day of Older Persons observed on 1st October, the theme 2022 is Resilience of Older Persons in a Changing World
Shashi Tharoor, a congress leader announced to write a biography of BR Ambedkar next month
Current Affairs one liners of 11, 12 & 13th September 2022
The Ministry of Ports, Shipping and Waterways to build the National Maritime Heritage Complex at the historic Indus Valley civilization region of Lothal in Gujarat 
Britain's King Charles bestowed the titles of Prince and Princess of Wales on his eldest son William and daughter in law Kate
The Uttar Pradesh Government to provide a Unique Farm ID to the farmers, which will be linked to Aadhar to provide them with all benefits of government schemes
Gujarat Chief Minister, Bhupendra Patel announced Gujarat's first ever Cinematic Tourism Policy
American Express Banking Corp India appointed Sanjay Khanna as its chief executive officer (CEO) and country manager
Max Verstappen won the Formula One Italian Grand Prix
South Indian International Movie Awards 2022 (SIIMA) in Bengaluru, Karnataka announced, for complete winners list CLICK HERE
All India Institute of Ayurveda (AIIA), under the Ministry of Ayush, launched the Ayurveda Day 2022 programme with the theme for the celebration Har Din Har Ghar Ayurveda
HDFC Bank, India's largest private sector bank, became the first bank in the country to issue an Electronic Bank Guarantee (e-BG) in partnership with National E-Governance Services Limited (NeSL)
North Korea approved a law that gives it the authority to launch a nuclear attack in advance
Ladakh Lieutenant Governor RK Mathur inaugurated the five day Ladakh Screenwriters Fair
The Indian Railways to launch the new Vande Bharat Express, a high-speed train in its ongoing effort to provide passengers with the best amenities
Indian Army's Kharga Corps and the Indian Air Force conducted a joint exercise 'Gagan Strike' in Punjab
Meghalaya Chief Minister Conrad K Sangma launched an online portal of the Meghalaya Residents Safety and Security Act (MRSSA)
Hindustan Petroleum Corporation Ltd (HPCL) and the Indian Army collaborated for implementing a CSR project to coach and mentor less privileged girl students in Kargi
The Department of Water Resources, River Development and Ganga Rejuvenation, Ministry of Jal Shakti announced the winners of 'Water Heroes: Share Your Stories' contest
Army Hospital in New Delhi opened the Early Intervention Center "Prayas"
The 4th Cyber Crime Investigation and Intelligence Summit 2022 is being organised by the Madhya Pradesh Police
Prime Minister Narendra Modi inaugurated the International Dairy Federation's World Dairy Summit (IDF WDS) 2022 at the India Expo Center and Mart in Greater Noida
US Open 2022 Concludes, for complete list of winners CLICK HERE
The Prime Minister Narendra Modi inaugurated the 'Centre-State Science Conclave', in Ahmedabad
Navtej Sarna's latest book Crimson Spring longlisted for the 2022 JCB Prize for Literature
Srilanka cricket team beat Pakistan by 23 runs to win Asia Cup 2022
The Chief Justice of Madras High Court, the Centre appointed Justice Munishwar Nath Bhandari as the Chairman of the Appellate Tribunal under the Prevention of Money Laundering Act (PMLA)
World First Aid Day observed on 10th September, the theme 2022 is Lifelong First Aid
The month of September is recognized as International Polycystic ovary syndrome (PCOS) Awareness Month
Sikkim to host three Ranji trophy matches for the first time in December
Nayara Energy appointed Prasad K Panicker as the new Chairman of the company
Current Affairs one liners of 10th September 2022
The NITI Aayog and World Resources Institute (WRI), launched India's first National Electric Freight Platform- E-FAST India (Electric Freight Accelerator for Sustainable Transport-India).
According to Fortune India's list of 'India's Richest' for 2022 Gautam Adani India's richest man
The Bihar Chief Minister, Nitish Kumar inaugurated India's longest rubber dam 'Gayaji Dam' on the Falgu River in Gaya
The Defense Research and Development Organization (DRDO) and the Indian Army completed six flight tests of the Quick Reaction Surface to Air Missile (QRSAM) system from Integrated Test Range (ITR), Chandipur
The Odisha Government launched a rainwater harvesting scheme named 'Community Harnessing and Harvesting Rainwater Artificially from Terrace to Aquifer (CHHATA)
The United Nations (UN) General Assembly approved Volker Turk of Austria to be the global body's Human Rights Chief
The Chief Minister of Chhattisgarh, Bhupesh Baghel inaugurated the 32nd and 33rd districts,  Manendragarh-Chirmiri-Bharatpur and Sakti announced as the 32nd and 33rd districts of Chhattisgarh.
The Insurance Regulatory and Development Authority of India (IRDAI) gave Lord's Mark Insurance Brokerage Private Limited, the insurance division of Lord's Mark Industries, a direct insurance broking licence to market life and general insurance products
World Suicide Prevention Day (WSPD) observed on 10th September, the theme 2022 is Creating hope through action
NITI Aayog approves 32 beneficiaries under PLI (Production-Linked Incentive) scheme for large-scale electronics manufacturing
Former India Chief of Naval Staff, Admiral Sunil Lanba  conferred Singapore's prestigious military award, the Pingat Jasa Gemilang (Tentera) or Meritorious Service Medal (Military) (MSM(M)), by President Halimah Yacob.
Aaron Finch, Australia's captain announced his retirement from one day international cricket
The National Mission for Clean Ganga organized Himalayan Diwas on 9th September, the theme 2022 is Himalayas will be safe only when the interests of its residents are protected
Current Affairs one liners of 9th September 2022
The Union Cabinet approved a policy on long-term leasing of Railways' land as well as a proposal to develop 300 Gati Shakti cargo terminals over the next five years
Austria's Volker Turk appointed as the next United Nations High Commissioner for Human Rights
The Prime Minister Narendra Modi inaugurated 'Kartavya Path' – a stretch of the Central Vista from the Rashtrapati Bhavan to India Gate in New Delhi
Bangladesh PM Sheikh Hasina conferred Bangabandhu Sheikh Mujibur Rahman Scholarship on Indian students in New Delhi
The President of India Draupadi Murmu virtually launched the Pradhan Mantri TB Mukt Bharat Abhiyan to reinvigorate the mission of TB elimination from the country by 2025.
Mongolian President Ukhnaagiin Khurelsukh gifted horse 'Tejas' to Rajnath Singh
Queen Elizabeth II, who reigned the UK for 70 years, passed away at Balmoral at the age of 96
Union Minister of Education and Skill Development & Entrepreneurship Dharmendra Pradhan participates in the India Ideas Summit organised by US-India Business Council
The United States (US) approved USD 450 million F-16 fighter jet fleet sustainment programme to Pakistan
Life Insurance Company (LIC) introduced a new plan, LIC New Pension Plus 867
Agribazaar a private sector electronic Agri mandi, launched 'Agribazaar Kisan Safalta Card'
As per the Human Development Report 2021-2022 released by the United Nations Development Programme India ranked 132nd among 191 countries and territories
HDFC Bank unveiled its state of the art 'Bank on Wheel' van in Gujarat.
Indian superfood brand Pintola, Fast­moving consumer goods (FMCG) company named Indian Football Captain, Sunil Chhetri as Brand Ambassador
Neeraj Chopra won the Diamond League Javelin throw final in Zurich, became the first Indian to do it
The 31st Vyas Samman conferred on Hindi writer Dr Asghar Wajahat at a function in New Delhi.
The Rajasthan State Government launched 100 days of employment to needy families in urban areas on the lines of the rural employment guarantee scheme MGNREGA.
Dinesh Kumar Batra, Director (Finance) & CFO, take additional charge as Chairman & Managing Director (CMD) of Navratna Defence PSU Bharat Electronics Limited (BEL) 
The public enterprise's selection board (PESB) selected Ajit Kumar Saxena for the post of Chairman & Managing Director of "A" Miniratna Category-I Company, MOIL Limited
Current Affairs one liners of 8th September 2022
The National Legal Services Authority (NALSA) Centre for Citizen Services inaugurated by Chief Justice of India Uday Umesh Lalit.
Sanjay Kumar Verma appointed as India's next high commissioner to Canada.
IndiGo appointed Aviation industry veteran Pieter Elbers as the new CEO
The Prime Minister Narendra Modi to unveil statue of Netaji Subhas Chandra Bose, newly named Kartavya Path, which runs from Rashtrapati Bhavan to India Gate
Tamil Nadu Chief Minister M.K. Stalin launched the Moovalur Ramamirtham Ammaiyar Higher Education Assurance scheme titled 'Pudhumai Penn'
The Union Ministers Annapurna Devi and Rajkumar Ranjan Singh launched Shikshak Parv to honour teachers and advance the new National Education Policy (NEP).
The nation's first Regional Rapid Transit System (India's first RRTS corridor), the Delhi-Meerut RRTS line, would incorporate an automatic fare collection (AFC) system and tickets with QR codes for riders.
Liz Truss, the new British prime minister, named Suella Braverman, a lawyer of Indian descent, as the country's new home secretary
The National Institute for Entrepreneurship and Small Business Development (NIESBUD) and the Indian Institute of Entrepreneurship (IIE), under the Ministry of Skill Development and Entrepreneurship (MSDE), signed a memorandum of understanding (MoU) individually with the Indian School of Business (ISB)
International Literacy Day (ILD) observed on 8th September, the theme 2022 is Transforming Literacy Learning Spaces
The Defence Research and Development Organisation and the Indian Army successfully completed six flight-tests of QRSAM system.
The Government of India announced to set up 300 cargo terminals under the PM Gati Shakti framework over the next four to five years.
Warangal in Telangana, Thrissur and Nilambur from Kerala joined the UNESCO Global Network of Learning Cities (GNLC) in recognition of their outstanding efforts to make lifelong learning a reality for all at the local level.
President Draupadi Murmu to launch the Pradhan Mantri TB Mukt Bharat Abhiyaan
The National Security Council Secretariat (NSCS) and the UK government jointly conducted the virtual Cyber Security Exercise for 26 countries.
HDFC ERGO General Insurance roped in Google Cloud to build an online platform for selling insurance.
2022 : AUGUST Current Affairs
The Month wise Current Affairs of August 2022 are being provided to help for preparation to various Competitive Exams as Every Competitive Exam (Central and State) Consist of questions of current events covering topics of Places in News, Persons in News, Appointments, Resignations, Obituaries, Sports, Science and Technology, Awards and Honours, Committees, Books and Authors, and other
Current Affairs one liners of 1st September 2022
The Indian Railways set up 'Meghdoot' machines at Dadar, Thane and other stations of the Mumbai Division, the Meghdoot' machines use innovative technology to convert water vapour in the air into potable water.
Nagesh Singh appointed as India's next ambassador to Thailand. He will replace the incumbent ambassador Suchitra Durai.
The Rajasthan Chief Minister Ashok Gehlot launched 'Mahila Nidhi', a loan scheme for the social and economic development of women through loans.
Reliance Industries to build of India's first and one of the world's largest Carbon Fibre plants at Hazira, Gujarat
The University Grants Commission (UGC) to monitor and resolve all grievances of students and staff in varsities through a centralised portal called `e-Samadhan`
The National Crime Records Bureau (NCRB) released a Accidental Deaths & Suicides report, as per it suicide rate, or the number of suicide-related deaths per one lakh people, was 12 in 2021
Andhra Pradesh Government signed a Memorandum of Understanding with the 'Parley for the Oceans', a U.S.-based company that works for plastic-waste management
Amlan Borgohain breaks 100m national record at 87th all India inter Railway athletics championships in Rae Bareli, Uttar Pradesh
According to the report released by the National Crime Records Bureau the number of cybercrimes has climbed up to 18.4 percent in 2021 and there is a rise of 28 percent of such cases against women
New Zealand cricket all-rounder Colin de Grandhomme announced his retirement from international cricket.
Delhi Chief Minister Arvind Kejriwal launched a virtual school and students from across the country will be eligible for admission
The Jammu & Kashmir Police launched an online Mobile application "JK Ecop" that enables the common citizens to use a host of services ranging from registering a complaint to downloading a copy of an FIR
The Government has approved an MoU with the Government of Nepal on biodiversity conservation
Indian Spinner Rahul Sharma announced retirement from international and domestic cricket.
National Nutrition Week to be observed from 1st to 7th September, the theme 2022 is World of Flavors
Current Affairs one liners of 31st August 2022
The Rajasthan chief minister Ashok Gehlot inaugurated a month long Rajiv Gandhi Rural Olympic Games in Jodhpur
According to the Bloomberg Billionaires Index Gautam Adani is now the third richest person in the world with a total net worth of USD 137.4 billion, Just behind Elon Musk and Jeff Bezos 
The Prime Minister Narendra Modi to reveal a new ensign of the Indian Navy (New Naval ensign), at the aircraft carrier INS Vikrant Commissioning celebration
The 10th National Maritime Search and Rescue Exercise SAREX-22 carried out by the Indian Coast Guard (ICG) in Chennai.
67th Filmfare Awards 2022 announced, for complete list of winners CLICK HERE
The autobiography "The Hero of Tiger Hill: Autobiography of a Param Vir", about the inspiring story of Subedar Major (Honorary Captain) Yogendra Singh Yadav (Retd) published by Srishti Publishers & Distributors
Anurag Sharma elected as the International Treasurer of the Parliamentary Association Conference (CPA) at the 65th Commonwealth Parliamentary Association Conference in Halifax, Canada.
A book titled "Indian Banking in Retrospect – 75 years of Independence" by Dr Ashutosh Raravikar released
Home and Cooperation Minister Amit Shah to launch the Central Armed Police Forces eAwas Portal in New Delhi
The 50th All Manipur Shumang Leela Festival 2021-2022 began at Iboyaima Shumang Leela Shanglen at Palace Compound in Imphal.
The Serum Institute of India and the Department of Biotechnology set to launch India's first indigenously developed Quadrivalent Papillomavirus Vaccine (qHPV) against Cervical cancer
Clear Skies for Tomorrow: IndiGo, the largest airline in the nation, joined a sustainable effort led by the World Economic Forum (WEF)
Current Affairs one liners of 30th August 2022
The India first time refers to 'militarisation' of Taiwan Strait by China, marking a rare instance of New Delhi appearing to comment on China's actions towards Taiwan
Uttarakhand Chief Minister Pushkar Singh Dhami launched the "Mukhyamantri Udyaman Khiladi Unnayan Yojana" 
Red Bull's driver Max Verstappen won the Belgian Formula 1 Grand Prix 2022
Bengaluru ranks second in the Asia Pacific region in the top tech hubs list and is only behind China's Beijing
Divita Rai from Karnataka won the prestigious title of Miss Diva Universe 2022
AAI Corporate Headquarters in New Delhi, the LFV Air Navigation Services of Sweden and the Airports Authority of India (AAI) signed a Memorandum of Understanding for sustainable aviation Tech
Denmark's Viktor Axelsen clinched his second BWF World Championships men's singles title after beating Kunlavut Vitidsarn from Thailand in Tokyo, Japan
The 13th edition of the India US joint special forces exercise Vajra Prahar 2022 concluded at Himachal Pradesh's Bakloh
The Economic Advisory to Prime Minister, EAC-PM released a Competitiveness Roadmap for [email protected] in New Delhi 
Prime Minister of India Narendra Modi to commission Vikrant, India's first indigenously built aircraft carrier
India overtake China and UK to become the world's 10th largest life insurer.
In order to launch a variety of credit cards on the domestic payments network RuPay, ICICI Bank established a partnership with National Payments Corporation of India (NPCI)
Santosh Iyer to take over as managing director and chief executive officer of Mercedes-Benz 
England's James Anderson became the first ever fast bowler to complete 950 wickets in international cricket
Atal Innovation Mission (AIM) and NITI Aayog to establish more than 500 Atal Tinkering Labs (ATLs) in Jammu and Kashmir
The largest religious monument in the world, the Temple of Vedic Planetarium in West Bengal to be opened 
Current Affairs one liners of 27, 28 & 29th August 2022
The Prime Minister Narendra Modi dedicated India's first earthquake memorial, named Smruti Van at Bhuj in Gujarat.
Ananth Narayan Gopalakrishnan, an associate professor at SP Jain Institute of Management and Research (SPJIMR), appointed as a whole time member of the Securities and Exchange Board of India (SEBI)
The Indian Olympic Association co-opted Adille Sumariwalla as the President of the association till fresh elections are held
On National Sports Day, the Youth Affairs and Sports Ministry to host the "Meet the Champion project" in selected schools across the nation.
The 8th India International MSME Start up Expo & Summit 2022 officially opened by Lieutenant Governor Manoj Sinha in New Delhi
Virat Kohli became the first Indian and just the second player overall in international cricket history to have played 100 matches each in all three formats of the game.
The NITI Aayog declared the holy city of Haridwar in Uttarakhand as the best aspirational district on five parameters.
Rohit Sharma overtook New Zealand's Martin Guptill to become the leading run-scorer in men's T20 Internationals.
The Ministry of Education hosted the Smart India Hackathlon 2022
Satwiksairaj Rankireddy and Chirag Shetty became the first Indian pair to win a medal in the men's doubles competition at the World Championships.
AirAsia India became the first airline to use CAE's artificial intelligence-powered training system to train the airline's pilots.
A new book named 'India's Economy From Nehru To Modi:: A Brief History'  written by Pulapre Balakrishnan to be launched shortly.
Telecom and IT Minister Ashwini Vaishnaw said that the Data Protection Bill is likely to be presented in the Budget Session of the Parliament
The Indian Army began the reconstruction of the 150 year old Bailey Bridge over the Sukhtawa River in Madhya Pradesh
North east state, Nagaland got its second railway station after a gap of more than 119 years
Sourav Ganguly named as its first brand ambassador DreamSetGo
The Bureau of the FIFA Council decided to lift the suspension that was imposed on the All India Football Federation (AIFF) due to undue third-party influence
HDFC Bank and Tata Neu, the "super app" of the Tata Group, announced their collaboration to introduce co-branded credit cards.
Olympic champion and javelin thrower, Neeraj Chopra scripted history as he became the first Indian to clinch a Lausanne Diamond League
Justice Uday Umesh Lalit took oath as the 49th Chief Justice of India. President of India Smt Droupadi Murmu administered the oath of office at a ceremony held at Rashtrapati Bhavan.
The Taurus Sainik Aramgrah inaugurated by Lt Gen Nav K Khanduri, AVSM, VSM, GOC-in-C, Western Command at Delhi Cantt.
Indian judoka Linthoi Chanambam scripted history by winning India's first-ever medal in Judo World Championships with a gold in the Women's 57kg category at the World Judo Cadet (U18) Championships. 
BOB Finance launched a Yoddha co-branded RuPay credit card for Indian Army troops by Bank of Baroda-backed BOB Financial Solutions in collaboration with the National Payments Corporation of India (NPCI)
Current Affairs one liners of 26th August 2022
The Anang Tal Lake in South Delhi declared a monument of national importance through a gazette notification by the Ministry of Culture
India's first 3D-printed post office is slated to come up in Bengaluru, Karnataka
Isha Foundation to sign a Memorandum of Understanding (MoU) with the Karnataka Government to enhance soil health, as part of its "Save Soil" campaign.
Samir V Kamat appointed as Secretary of the Department of Defence Research and Development and Chairman of the Defence Research and Development Organisation (DRDO).
The IDFC Ltd board approved the appointment of Mahendra N Shah as managing director-designate of the company
KV Subramanian appointed as the Executive Director for India at the International Monetary Fund (IMF).
Dr  Sivakumar Gopalan, Gopal Jain appointed as non-executive directors of RBL Bank
The Economic Advisory Council to the Prime Minister (EAC-PM) on the 30th of this month in New Delhi to unveil the Competitiveness Roadmap for [email protected]
Jammu and Kashmir Government announced Village Defence Guards Scheme 2022 (VDGS-2022)
Royal Enfield partnered with UNESCO (the United Nations Educational, Scientific and Cultural Organisation) to promote and safeguard the 'Intangible Cultural Heritage of India
Indian men's volleyball team won the bronze medal by defeating Korea 3-2 in the 14th Asian U-18 Championship in Tehran
In the 28th Abu Dhabi, Masters Chess Tournament Grandmaster Arjun Erigaisi defeated David Anton Guijarro from Spain in the ninth and final round
The first indigenous carrier constructed by Cochin Shipyard Ltd, to be commissioned as INS Vikrant
The 4th edition of India's Clean Air Summit (ICAS) took place in Bangalore 
Defence Research and Development Organization (DRDO) Successfully Tests Pinaka Extended Range Rocket in Pokharan
Tibetan Spiritual Leader Dalai Lama arrived in Delhi
Haridwar declared as India's Best Aspirational District by NITI Aayog
Hero Electric, an Indian electric scooter maker partnered with Jio-BP to provide EV charging and battery swapping solutions in India. 
Indian Army will induct Swarm Drones, Smart Munitions, and other disruptive technologies to boost its mountain warfare preparedness
Women's Equality Day 2022 observed on 26th August, the theme 2022 is Gender Equality Today for a Sustainable Tomorrow
The Central Government appointed Dr. Krishnamurthy Subramaniam as Executive Director (India) at IMF
The Government of India approved a proposal to give specific names to all the AIIMS, based on regional heroes, freedom fighters, historical events or monuments of the area
Current Affairs one liners of 25th August 2022
The Union Minister Anurag Thakur launched Azadi Quest, a series of online educational games based on India's freedom struggle, developed in collaboration with Zynga India
The world's first fleet of hydrogen-powered passenger trains launched by Germany.
Colonel Abdoulaye Maiga appointed as interim Prime Minister after the country's civilian PM Choguel Kokalla Maiga was admitted to hospital
The cabinet meeting chaired by Chief Minister Yogi Adityanath approved the proposal of the Uttar Pradesh Tourism Department to start the country's first night safari in Lucknow
The Prime Minister Narendra Modi inaugurated the 300 bed Homi Bhabha Cancer Hospital and Research Centre at Mullanpur, Mohali in Chandigarh
The Liberty Medal 2022 to be awarded to Ukrainian President Volodymyr Zelenskyy. 
The Reserve Bank of India (RBI) likely to introduce its digital rupee, the Central Bank Digital Currency (CBDC), in this fiscal year itself.
Former German chancellor Angela Merkel  awarded the UNESCO Peace Prize 2022  for her efforts to welcome refugees
Fahmida Azim working for the Insider online magazine of the US has been selected for the Pulitzer Prize 2022
According to the Government of India, transgenders to be brought under the ambit of Ayushman Bharat Pradhan Mantri Jan Arogya Yojana (AB PM-JAY)
Mack Rutherford became the youngest person to fly solo around the world in a small aircraft after he landed in Bulgaria
Former Vice President, M Venkaiah Naidu has released a book titled A New India: Selected Writings 2014-19
VVS Laxman named Indian Cricket Team's head coach for the Asia Cup 2022.
The Cabinet Committee on Economic Affairs gave its approval to the proposal for amendment of the policy of exemption for wheat flour from the export ban
The Composite Indoor Shooting Range (CISR) inaugurated by Vice Admiral Biswajit Dasgupta at INS Karna.
The 20th edition of BioAsia 2023 to be hosted by the Government of Telangana,
Current Affairs one liners of 24th August 2022
The Sahitya Academy, Ministry of Culture, Government of India has announced Yuva Puraskar Awards and Bal Sahitya Puraskar for the year 2022, for complete winners list CLICK HERE
Odia scientist, Debasisa Mohanty appointed as Director of the National Institute of Immunology (NII).
The Chhattisgarh Stat Government to set up rural industrial parks in the state with an aim to strengthen the rural economy and make the "gauthan" (cattle shed) a centre of livelihood.
Vikram K. Doraiswami, appointed as India's new High Commissioner to the United Kingdom
Rajesh Verma appointed as the Secretary to President Droupadi Murmu. He replaces the incumbent Kapil Dev Tripathi
Sajith Sivanandan appointed as the executive vice-president and head of Disney+Hotstar.
South Korea and the United States began their largest joint military drills named 'Ulchi Freedom Shield with a resumption of field training.
The Union Home Minister Amit Shah presided the 23rd Central Zonal Council Meeting in Bhopal.
Castler partnered with Yes Bank to offer digital escrow services for the bank's customers.
The Uttar Pradesh State Government plans to build an education township in the state, It will be developed on the idea of 'Single Entry, Multiple Exit'.
BW Businessworld Awards Edutech 2022 announced, for complete list of winners CLICK HERE
Adidas CEO, Kasper Rorsted to step down next year
 Defence Research and Development Organisation (DRDO) and Indian Navy successfully flight tested the indigenously designed and developed Vertical Launch Short Range Surface to Air Missile (VL-SRSAM) from the Integrated Test Range (ITR) in Chandipur, Odisha.
The Supreme Court of India struck down one of the provisions of the Benami Transactions (Prohibition) Act 1988
2022 : JULY Current Affairs
The Month wise Current Affairs of July 2022 are being provided to help for preparation to various Competitive Exams as Every Competitive Exam (Central and State) Consist of questions of current events covering topics of Places in News, Persons in News, Appointments, Resignations, Obituaries, Sports, Science and Technology, Awards and Honours, Committees, Books and Authors, and other
2022 : JUNE Current Affairs
The Month wise Current Affairs of June 2022 are being provided to help for preparation to various Competitive Exams as Every Competitive Exam (Central and State) Consist of questions of current events covering topics of Places in News, Persons in News, Appointments, Resignations, Obituaries, Sports, Science and Technology, Awards and Honours, Committees, Books and Authors, and other
2022 : MAY Current Affairs
The Month wise Current Affairs of May 2022 are being provided to help for preparation to various Competitive Exams as Every Competitive Exam (Central and State) Consist of questions of current events covering topics of Places in News, Persons in News, Appointments, Resignations, Obituaries, Sports, Science and Technology, Awards and Honours, Committees, Books and Authors, and other
2022 : APRIL Current Affairs
The Month wise Current Affairs of April 2022 are being provided to help for preparation to various Competitive Exams as Every Competitive Exam (Central and State) Consist of questions of current events covering topics of Places in News, Persons in News, Appointments, Resignations, Obituaries, Sports, Science and Technology, Awards and Honours, Committees, Books and Authors, and other
2022 : March Current Affairs
The Month wise Current Affairs of March 2022 are being provided to help for preparation to various Competitive Exams as Every Competitive Exam (Central and State) Consist of questions of current events covering topics of Places in News, Persons in News, Appointments, Resignations, Obituaries, Sports, Science and Technology, Awards and Honours, Committees, Books and Authors, and other
2022 : February Current Affairs
The Month wise Current Affairs of February 2022 are being provided to help for preparation to various Competitive Exams as Every Competitive Exam (Central and State) Consist of questions of current events covering topics of Places in News, Persons in News, Appointments, Resignations, Obituaries, Sports, Science and Technology, Awards and Honours, Committees, Books and Authors, and other
2022 : January Current Affairs
The Month wise Current Affairs of January 2022 are being provided to help for preparation to various Competitive Exams as Every Competitive Exam (Central and State) Consist of questions of current events covering topics of Places in News, Persons in News, Appointments, Resignations, Obituaries, Sports, Science and Technology, Awards and Honours, Committees, Books and Authors, and other
JANUARY 2022
2021 : January to December Monthly Current Affairs
The Month wise Current Affairs of January 2021 to December 2021 are being provided to help for preparation to various Competitive Exams as Every Competitive Exam (Central and State) Consist of questions of current events covering topics of Places in News, Persons in News, Appointments, Resignations, Obituaries, Sports, Science and Technology, Awards and Honours, Committees, Books and Authors, and other