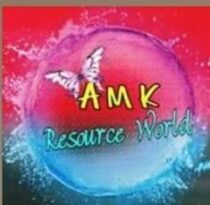 Join Channel for Latest updates
Registrations open for Lead Talent Search Exam 2023
The Registrations are open for Lead Talent Search Exam 2023,  the students can write one or both of the tests. Best score from the two will be used for your ranking.
Students can also attempt the Mock test before the final exams, Exam to be held online and duration of Exam is 2 hours, 30 minutes
EXAM PATTERN
The question paper consists of 5 sections, of which at least 4 must be attempted.
Section 1 (Mathematics)

Students opting for Engineering Section 2 (Biology)

Students opting for Medicine Section 3, 4 & 5 (Physics, Chemistry & LR) Compulsory for all the students,
If a student attempts all the 5 sections, they will be considered for both Engineering and Medicine streams. During the time of personal interviews, the students will be able to choose which stream they wants to pursue, selection in partner institutions to be based on the Students Scores
WHY LTSE?
LTSE is an annual entrance test for the students of SSLC (10th std), for selection into a two year residential PU coaching at Partner Institutions, where the students get prepared for competitive Engineering and Medical Entrance Tests viz NEET, CET, IIT – JEE (Mains, Advanced). 
IMPORTANT DATES 
Mock Test: 20th November (Sunday)

Test 1:26th November 2022 (Saturday) at 2 PM

Test 2: 4th December 2022 (Sunday) at 2PM
LTSE BENEFITS
LTSE Selected students qualify for freeships or scholarships and admission into Partner Colleges in Karnataka, Kerala and Telangana.
It is a residential program where the students will be provided extensive coaching for IIT-JEE / Karnataka CET / Kerala KEAM / NEET UG entrance exams
LEAD Trust is an NGO formed on 24th October 2009 by a group of highly qualified professionals and academicians of Bengaluru city. It aims to promote excellence in the fields of education and leadership among Indian youth, LEAD Trust is run completely by volunteers who dedicate their time and effort, without any remunerations